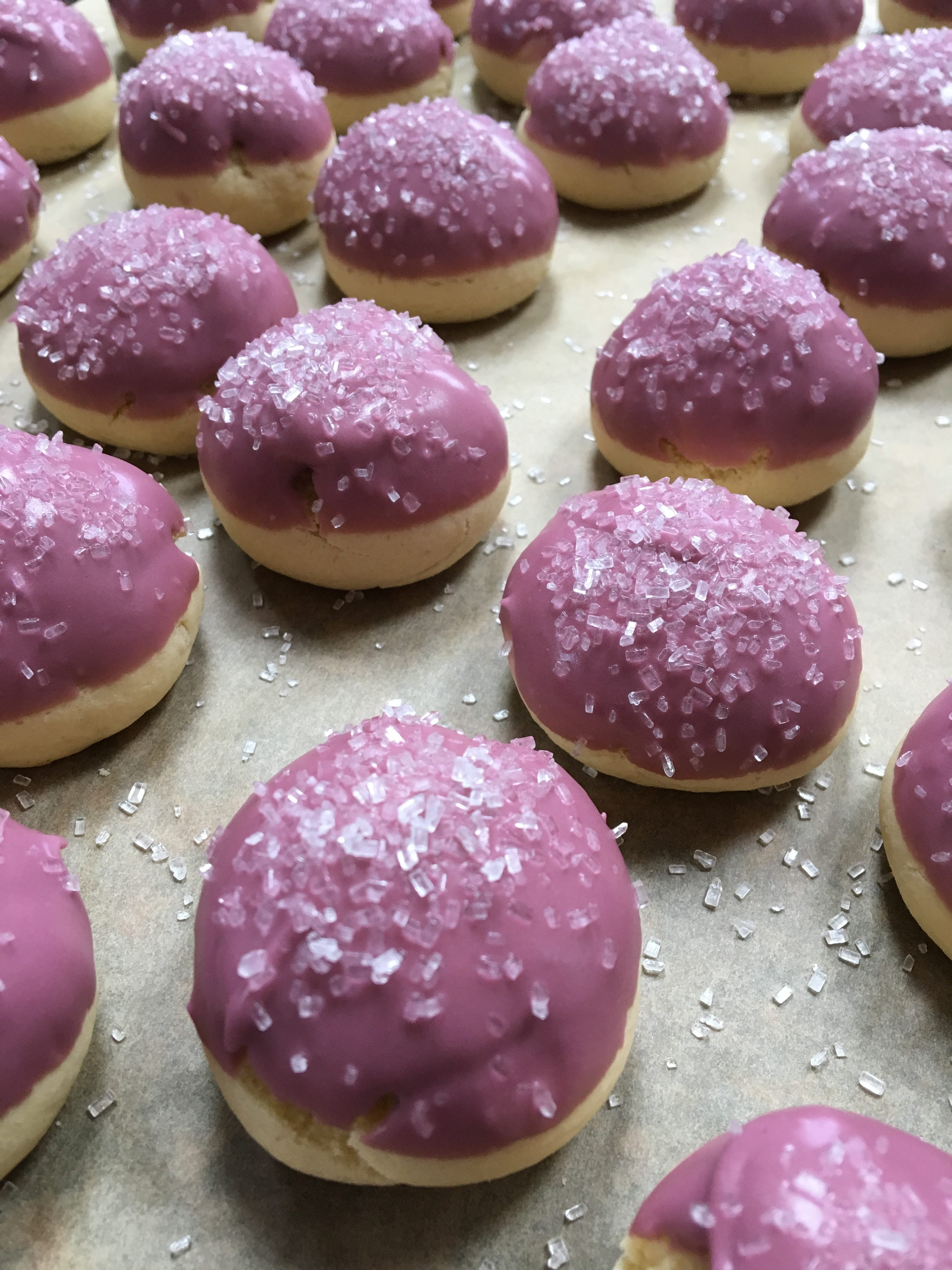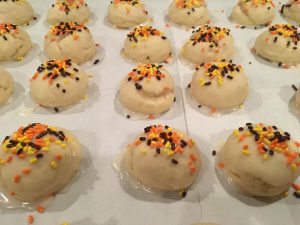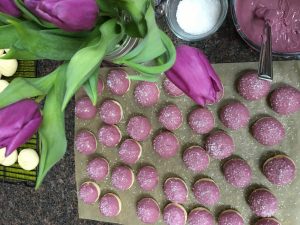 If you love Italian anginetti cookies (you know, the ones that look like this but usually have little multicolored round sprinkles on top and taste like lemon??) you will swoon for Gobbles, our hand-hewn, almond-essence (here, Thanksgiving and Valentine themed) version.  Of course, these work with any kind or colored sprinkles and any color icing… please don't wait for next Thanksgiving or Valentine's Day to make them!  You and your family will gobble them, no matter what the season.  I'll be making them again with red sprinkles for Christmas, pastel for Easter, and SuperBowl colors too!
Gobbles was an invention born of an afternoon baking session with my best girl, Elizabeth, and now reigns as my family's favorite cookie.  They are so cake-y and dense, just sweet enough and are perfectly paired with a cup of tea, milk or scotch, depending on whom you ask. If you are blessed to have a baking buddy like Elizabeth, make these together and they will bear the hallmark of that secret ingredient that goes into every recipe (love)!
These photos are from our most recent Fall Baking Day (November 12, 2016).  Elizabeth flew across the country from Tucson, Arizona, just to join me in some therapeutic baking, and you know what?  It worked.  Those smiles are real and rare.  It was the best day ever. You can see that we also made Snicker Doodles and Peanut Butter Blossoms, and we were visited by such happiness and joy, in the form of my beautiful sisters, niece, and ought-to-be-famous mom!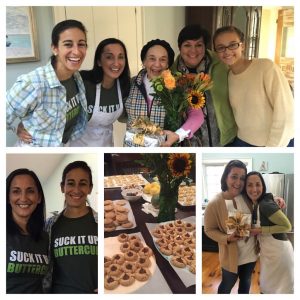 Although I am a devoted double-or-triple-it kind of girl, this recipe actually makes about 40 cookies, so by all means, go right ahead and double it if you have time to roll and bake them all.  But be judicious about doubling this one, especially if you have other cookies/baking to make/do!