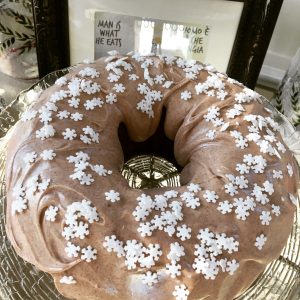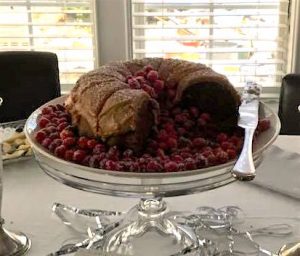 This is a re-post, but an oh-so-important one.  My friends, if you have not tried this cake yet, I daresay, you haven't lived.  This cake is so important to my enjoyment of the holiday season that I put one into the oven 30 minutes ago (at 8:30 p.m. on a Tuesday night) because my week simply could not tolerate another gingerbread-less day.  Please make this cake.  I want this for all of you.  It's dense and zesty with the dark magic ofmolasses and cloves, and just sweet enough, and it will change the way you think about gingerbread and the world, for at least the moments while the aroma lingers in your kitchen and your head.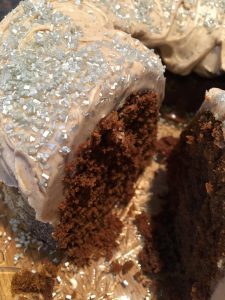 See that slab of cinnamon frosting?  It's important.  Get your super simple recipe for Cinnamon Frosting HERE.  It's outrageously easy to make with ingredients that are currently in your pantry!  Put the water for your peppermint tea on and get out your mixer.  Heaven, by way of gingerbread, awaits.
Post script: honestly, I just took this cake out of the oven, and I'm eating right now, steaming hot, and without frosting…  And it's AH MAZING.
As an extra bonus tip, I'm going to teach you how to make these
Sugared Cranberry Jewels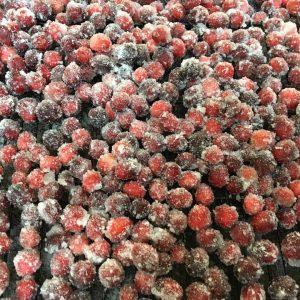 Here's How:  Make a simple syrup by mixing equal parts sugar and water over low heat until dissolved (I like to do one cup sugar into one cup water).  Dip cranberries in the simple syrup, then roll in sugar (I use a sheet pan and sprinkle and roll them around).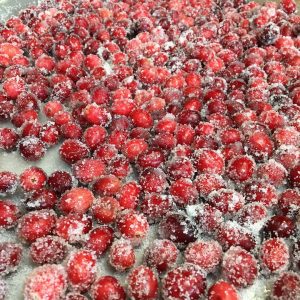 Allow to dry and harden for about an hour, and you're done!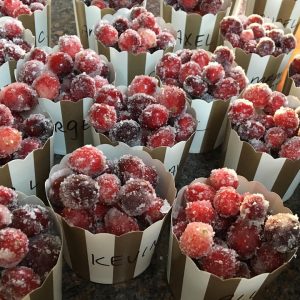 They are so tasty and pretty– sweet and tart–and the perfect accompaniment to any seasonal cake or pie, or stand alone in little cupcake papers as place cards or mixed with popcorn and nuts for an around-the-fire snacky treat.  ENJOY and Happy Holidays!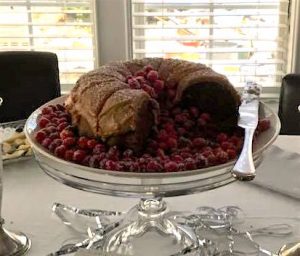 ---