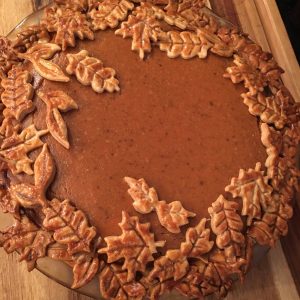 We are hosting Thanksgiving again this year, and I keep asking my family, "What's the one thing without which it just wouldn't be Thanksgiving?" Funny thing is, they all say things other than PUMPKIN PIE. That's what it is for me!  I posted this pretty pie glamour shot for the sake of trying to be a better blogger…and here's how I made the leaves, so that you can pretty up your pumpkin pies, too.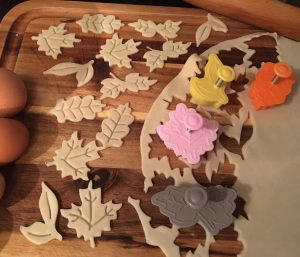 But the truth is that in my mind's eye, this is what a real pumpkin pie looks like: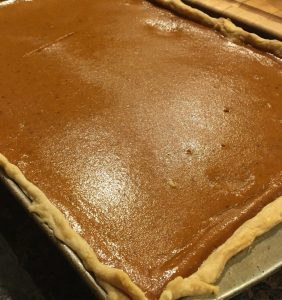 Made in a jelly roll pan (or half sheet pan) with a huge filling to crust ratio (I like the "middle" pieces), this is the pumpkin pie of my childhood, and of Thanksgivings, past, present and future. Nine inch round pies just won't do for 30-50 people… you'd have to make too many.  So this is the way my mom always makes it. And this is how I gobble it, literally for breakfast, lunch and dinner. This year, we (alright I) just haven't been able (or willing) to wait for November to break out the sheet pan pumpkin pies. My mom's been making them, at my request, for weeks.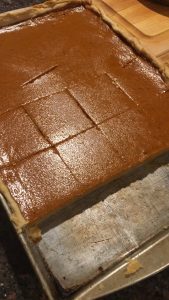 You haven't lived until you've had two slices of homemade sheet pan pumpkin pie for breakfast with your coffee, on a cool, damp October morning. It makes mornings awesome. It makes life awesome. Try it; you'll see.
Oh and here's the recipe!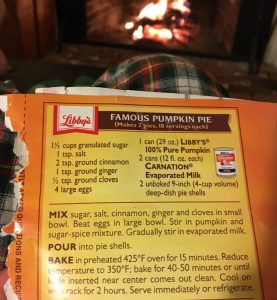 Like many secret family recipes that have been around since the 1950's, this one comes directly from the can! Pay attention to brand here: you want Libby's pumpkin, and you want to be sure that the can you're buying is 100% pure pumpkin.  Believe it or not, some brands will sell you "squash" instead of "pumpkin" if you're not careful.
Libby's 29 ounce can (and the recipe on the back of it) makes two nine inch pies or one half sheet pan pie (but they don't tell you that part), so if you're just making one nine inch round pie, halve it. But why would you, when the universe wants you to make and eat sheet pan pie now that you know how!?
For my mother's recipe (or should I say, the recipe on the Crisco can) for scratch crust, click here.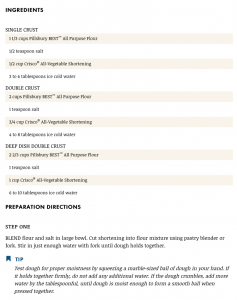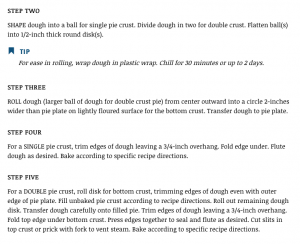 It's  easy as pie. See what I did there. Enjoy!