Equipment
baking dish, could be 9.5 x 13, could be square, could be oval... any oven-safe baking dish
---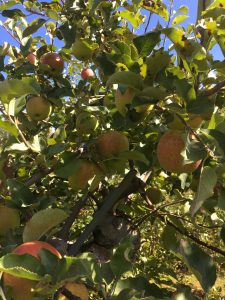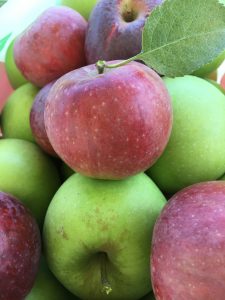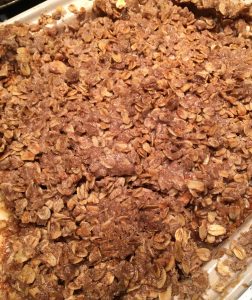 From tree to oven, this Apple Crisp is one of the first, easiest, most delicious and aromatic ways to celebrate the beginning of Fall!  Use several varieties of apple for a layered apple flavor.
---
Ingredients
---
Instructions
Preheat oven to 375. Lay your peeled, sliced apples into your baking dish.

Mix together: flour, sugar, oats, cinnamon, allspice, ginger, nutmeg, salt and cloves. Pour melted butter on top of the dry mixture and stir together until the mixture forms a crumbly paste.
Nutrition: Tastes and smells like a truly decadent treat, but it's not too bad for you and worth every calorie.