Garlic-Ginger Flank Steak Marinade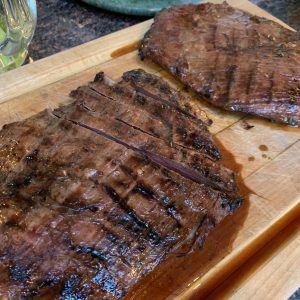 This is our go-to flank steak marinade.  You won't be able to get enough of it.  Pro tip: store fresh ginger in the freezer so that it's always there when you need it!
---
Ingredients
---
Instructions
Whisk all ingredients together and let your flank steak (I marinate two or three flank steaks at a time) sit in the marinade for 8 hours or overnight before grilling. Enjoy!